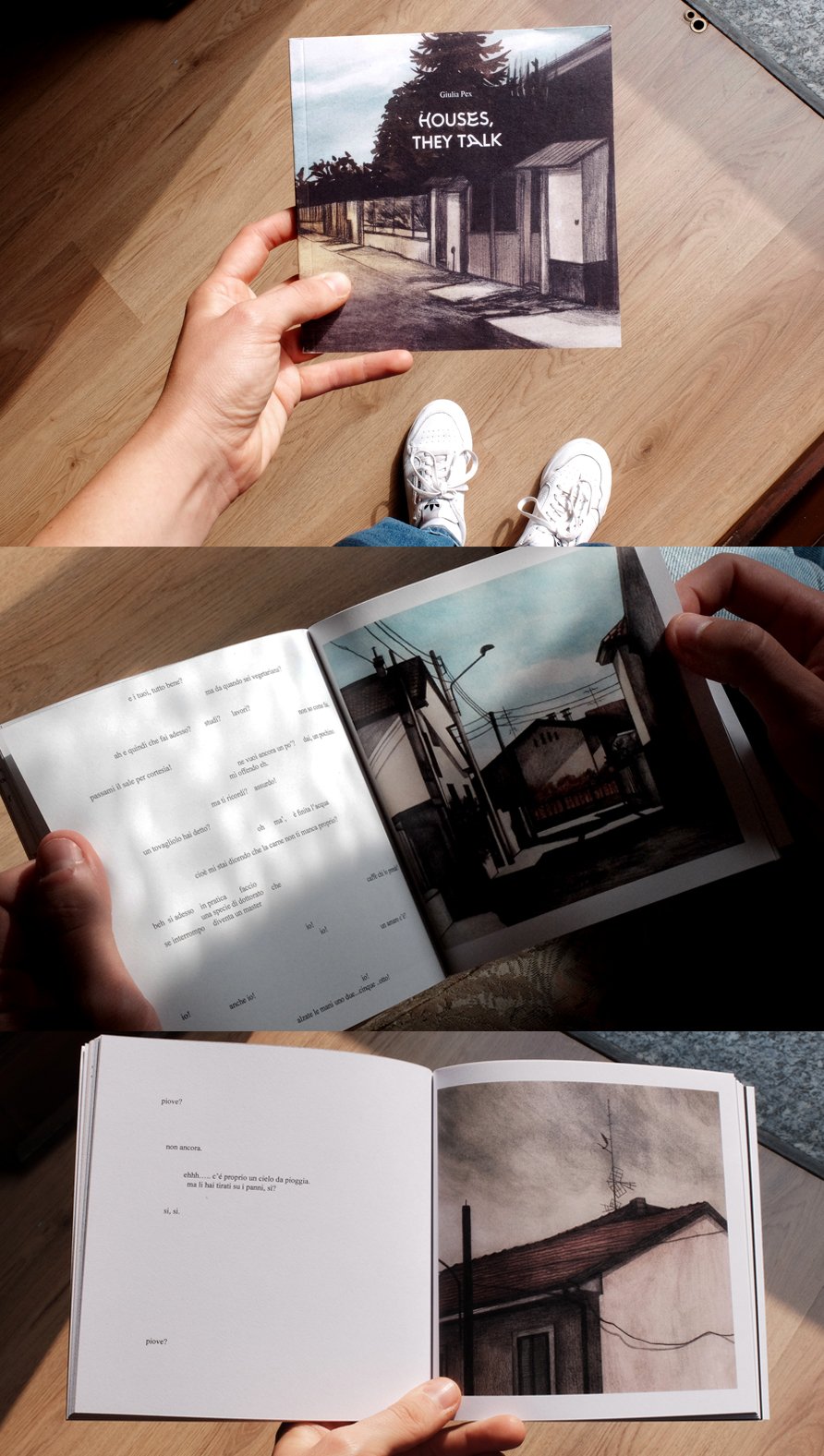 "Houses, They Talk" è un libro illustrato autoprodotto, una raccolta di case che popolano la provincia, una riflessione sul concetto di abitare dei luoghi che al tempo stesso abitano in noi.
68 pagine, stampato su carta riciclata.
formato 15x15 cm
//
"Houses, They Talk" is a self-produced illustration book, a collection of suburban houses, a reflection about the concept of dwelling places which somehow dwell us at the same time.
68 pages, printed on recycled paper.
format 15x15 cm